The AppCurate Process ›› Market-It
We develop a smart content pipeline that aligns with your marketing objectives. We then market your iOS and Android apps, website; minimum viable product (MVP) or Startup in the selected geographies.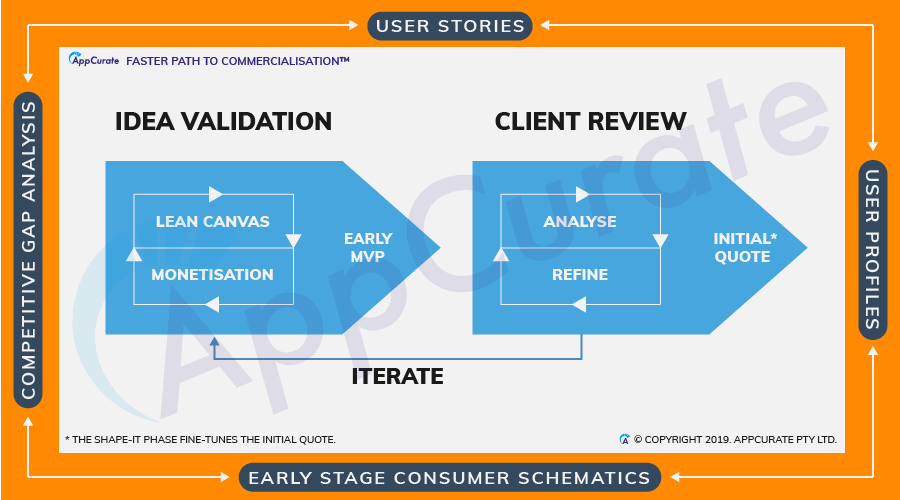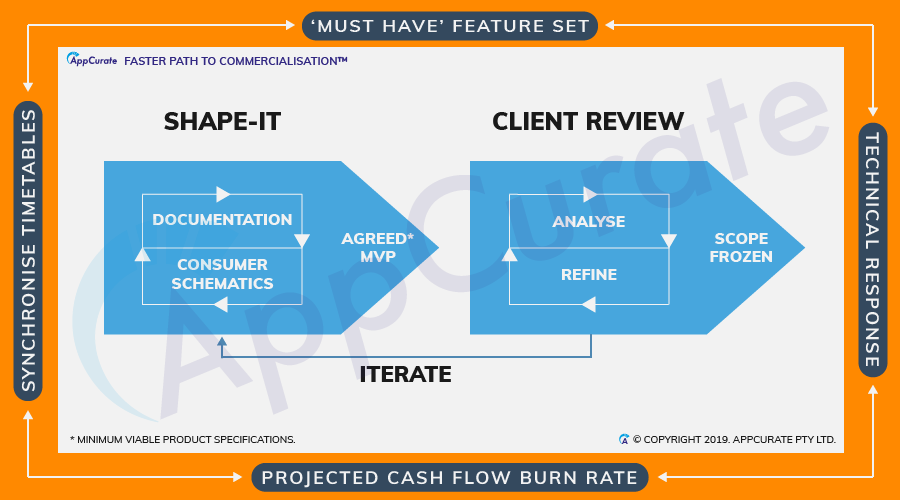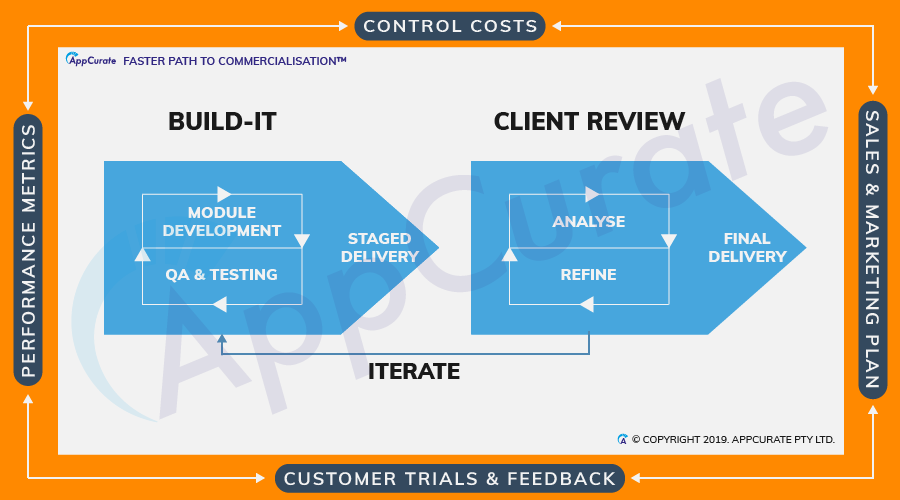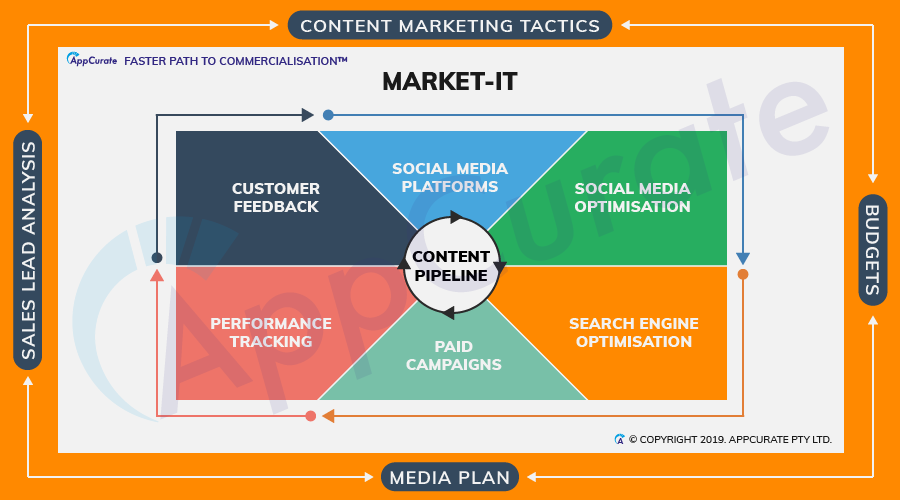 The key to success (maximum sales per dollar) lies in the perpetual testing of all variables
David Ogilvy
Market-It Phase
In 1961, John Caples quoted another legendary adman David Ogilvy — "the key to success (maximum sales per dollar) lies in the perpetual testing of all variables".  
Perpetual Testing of ALL Variables!  
What David Ogilvy said then is applicable today. However, the difficulty today is there are many more variables to test (and monitor) than ever before.  
In 1999, TV (free-to-air), radio, newspapers and magazines accounted for 95% of the total advertising spend in traditional mass media. And, today, this same media accounts for approximately 46%.
By comparison to current day, many more marketing communications channels exist. Adding to this challenge are fragmenting target audiences and increasing marketing costs.
The traditional approach (tried and tested) of tasking teams to devise and formulate marketing objectives, strategies and tactics has become more difficult to implement. For early-stage startups, developing and executing a marketing strategy with capital constraints is a challenge at the best of times. On the other hand, for established companies the ongoing disruptive nature of the internet presents many corporate challenges.
Marketing Conundrum
Objectives – achievable versus blue-sky.
Strategies – local versus global.
Tactics – few versus many.
The AppCurate Approach
Review available Content Marketing Tactics.  
Why?
Because it encourages people to wisely spend their marketing budget on executable marketing activities, while garnering marketplace feedback. Then, track back to determine the effectiveness of the original objectives, strategies and tactics.
AppCurate's goal is to discover the following: 
List the Content Marketing Tactics applicable to the client.
Map the Content Marketing Tactics against an executable Content Pipeline.
Evaluate ways to get customer feedback and, if necessary, amend the Content Pipeline.
All of which sit within a constrained resource environment of time frames, budget and available human resources.
Typical Content Marketing Tactics
eNewsletters.
Articles on owned website.
Blogs.
Case studies.
Social media content/posts (other than blogs).
Illustrations/photos.
Videos.
Research reports.
White papers.
Webinars/webcasts.
In-person events (corporate meetups).
Infographics.
Online presentations.
eBooks/owned digital publication.
Microsites/separate website hubs.
Branded content (with strategic partner).
Finally, good creative executions aren't a forethought and, in most cases, costly to produce if frequently released in the market. The challenge lies in the frequency of your creative executions in order to get the desired results.
What's the Outcome of this Market-It Phase?
Whether you're a Work-for-Hire client or Co-Founder working in the AppCurate Startup Incubator it's essential for all parties to agree when to freeze the 'Marketing Mix as a System' before budgets are spent.
Contact Us
Co-Founders who want to launch or market their MVP in the AppCurate Startup Incubator.
Please email us at info@appcurate.com or call Roland Kulen on +61 414 429 986.
AppCurate gets you on a Faster Path to Commercialisation

™